Friday 27 Feburary, 2015
6pm til late
SK Games, 167 Fitzgerald St, Northbridge
$7 (FTI members)/ $10 (regular)
Cheap drinks all night! (Yes, this event is 18+)
Don't forget to RSVP!
After a massive success, Playup Perth is again teaming up with SK Games to bring you another evening of new local games, prototypes, good friends and wallet friendly drinks.
Come meet the developers, play their games and help make them even better!
We will be playtesting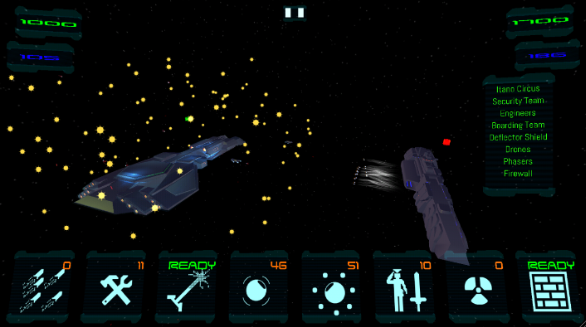 1.) BrambleLash by ByteSprite — The twin-stick shooter with only one stick, no shooting, all co-ordination! BrambleLash is a two-player game about communication, co-operation and fightin' grime. Leash up with your planty partner and run sludgy enemies through with your thorny tether, while simultaneously working together to avoid their noxious attacks.
2.) Galharra: The Game (working title) by Weerianna Street Media/Games We Play — An augmented card game of family building and mischief that teaches kids about Ngarluma culture.
3.) Hostile Encounter by Tungamirai Mangombe — A real time strategy game for mobile where the player must destroy the enemy ship in order to unlock more ships and weapons.
4.) Arbalest 3035 by Bear-Tooth Studios — A simple top down space-shooter like asteroids but local multiplayer. Collect orbs and combine them into unique power-ups to defeat your opponent.
And stay tuned, as we may have a few more surprise game announcements…
Wanna test your game at the next event? Drop a line to kate@fti.asn.au or tweet @oceanpark
Organised and Presented by
Super Special Event Partner
Media Partner